About Us

Maxima Development Services is a specialist consultancy offering imaginative and flexible services to ensure that our clients achieve well being, resilience, and success in today's challenging work environment.
During the past 12 years we have gained extensive experience with a wide range of private, statutory and third sector clients on a range of corporate and career coaching, training and consultancy assignments, often involving planning and implementing the human resource aspects of organisational change.
More recently, in response to the current economic climate, we have developed our Resilience and Employee Engagement coaching and workshops designed to equip managers and front line staff with abilities for high performance and retention of key staff when faced with workplace pressures.
Maxima is led by Martin Faiers together with highly experienced associates carefully selected for their specialist knowledge.
About Martin Faiers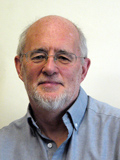 Martin founded Maxima in 1997 building on a successful consultancy portfolio and former career in human resource management and organisational change.
Martin is widely known as a highly effective consultant, coach, trainer and facilitator who combines the ability to motivate groups and individuals with in-depth understanding of corporate life. He has strong interests in developing excellent services that meet the needs of managers and staff as well as customers and service users.
He is a board member of several large charities which enables him to keep actively in touch with management issues and challenges. He is also a highly enthusiastic supporter of corporate and special needs volunteering.
Martin is qualified to Masters Degree level and is a Master Practitioner in Neuro-Linguistic Programming. He has trained as a corporate coach with QOPD International and PPD Consulting, and as a trainer with the Centre for Stress Management. He is a member of the Association for Coaching, the UK's leading body for professional coaches.